Thamesmead Waterfront is a 100-hectare development site on the southern bank of the River Thames within the Royal Borough of Greenwich. It is one of the few remaining undeveloped waterfront sites in London and the South East that offers the scale and capacity to accommodate significant, sustainable, long-term economic growth and housing, particularly in a post COVID-19 world. With appropriate, timely support and investment, Thamesmead Waterfront offers London and the South East a fresh opportunity to deliver on its current and future needs with a new, connected, sustainable and liveable quarter. With approximately 2km of river frontage, Thamesmead Waterfront is the most significant growth opportunity within Thamesmead, with the ability to deliver a new concept for waterfront living that is accessible, inclusive and productive. Surrounded by a richness of green spaces and a natural environment, the site is expected to include a strong retail, commercial and leisure offer as well as a substantial number of new homes, of all tenures.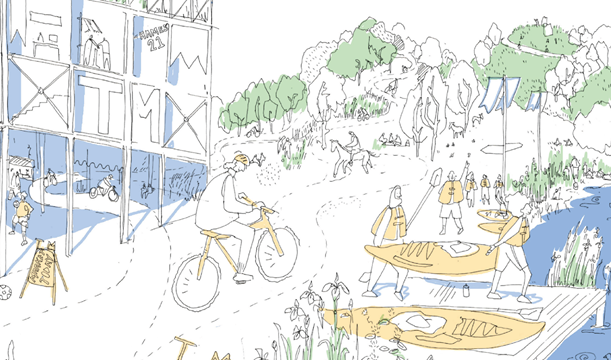 FESTIVAL OF IDEAS
Join us on the 13th of November for our next Festival of Ideas where we will review design ideas to date and discuss short-term ideas for the Town Centre.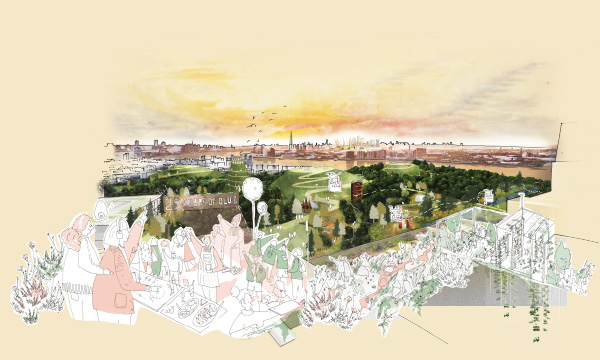 MASTERPLAN COMPETITION WINNERS ANNOUNCED
The winning team demonstrated an exceptional breadth of knowledge of the history of the site, whilst also capturing the scale of opportunity at Thamesmead Waterfront.